MUNSTER'S FOLDING ATTIC STAIRS SPECIALISTS
Supplying and Fitting Folding Attic Stairs in Cork and Munster Since 1999
Attic Flooring Supplied and Fitted
Quality Work Assured and Guaranteed
---
Supplied & Fitted
Folding Attic Stairs
Attic Flooring
& Attic Light
All For Just
€625
Note: This offer is subject to suitable installation conditions
Contact Steve On 087 6383118 For More Information Or To Order
---
CONTACT STEVE AT ATTIC STAIRS SOLUTIONS
Attic Stairs Solutions are located in Tower Co. Cork
087 638 3118
www.atticstairscork.com

---
Attic Stairs Solutions Cork – are a long-established specialist provider and installer of fold-down attic stairs and attic flooring in Cork and Munster.
We have a solid track record for quality and professionalism and we stand over our work with our unique
10 YEAR GUARANTEE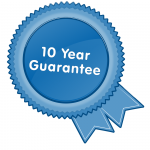 On Any Folding Attic Stairs Supplied and Fitted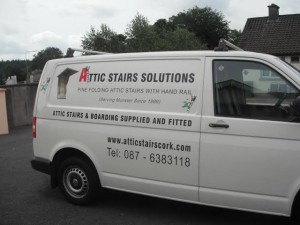 Fitting a Quality Folding Attic Stairs Resolves the Following Problems
Eliminates the High Risk of Falling From Chairs, Stepladders, and Other Methods Commonly Used to Gain Access to Your Attic

Significantly Reduces Draughts and Heat Loss Through Your Current Attic Hatch

Reduces Fire Risk – The Well Sealed Loft Hatch Inhibits Air Flow (and Oxygen) Both to and From the Loft Area as Well as Providing a Physical Barrier
The Advantages to Having a Properly Fitted Loft Ladder
Very Obviously – Safe and Easy Access to the Attic

Opens up the Attic Area for Additional Storage or for Other Use

Ease of Operation – Any Adult Can Easily Fold Down The Stairs For Use In Seconds. Just Look At The Very Short Video By Clicking Below.
Adds Value to Your House

Not Only Does the Well Sealed Hatch Door Reduce Heat Loss – It Can Improve Your House BER* Rating

Trouble and Maintenance Free
*BER: Building Energy Rating
---
 'Given my experience since I started installing loft ladders and attic stairs in Cork and beyond, I have absolutely no hesitation standing over my work' 
Steve Kelleher – Founder/Owner of Attic Stairs Solutions Cork
---
Good Reasons To Have Your Attic Stairs Supplied and Fitted By Attic Stairs Solutions
Specialist Experience Over 16 Years
With Over 16 Years Experience Successfully Installing Fakro Attic Stairs In Cork And Munster, We Know What We Are Doing and We Know The Product Inside – Out
We Stand Over Our Work – But To Tell The Truth – Problems are Rare With a Properly Installed, Quality Attic Stairs
Our Competitive Pricing Will Beat or Match Anyone in the Business – AND – We Offer Quality and Assurance That Others Don't!
No Fuss or Bother
Hassle Free Installation. Once We Arrive at Your House – We Do the Job – We Clean Up Properly – We Demonstrate the Stairs In Action – And We Leave Your House in the Same Pristine Condition We Found it in
We Don't Leave Any Packaging or Waste
For You To Get Rid Of – As So Many Outfits Do These Days
On Average, It Takes 2 to 4 Hours to Install a Folding Attic Stairs 
Fakro is a World Leading Manufacturer of Loft Ladders and Roof Windows.  They are Well Established in Ireland and Have a State of the Art Facility in Naas Co. Kildare. They Provide a Safe – Reliable – and Easy to Use, Quality Product. All Fakro Products Meet and Exceed Expected European and National Standards.
Attic Flooring Supplied and Fitted
We Will Supply and Expertly Fit Your Attic Flooring and Give You Sound Advice on What Type of Flooring to Use in Line With Your Needs, Your Usage Requirements, and Your Budget
We Also Offer an Excellent Discount Off the Cost of Fitting Attic Flooring to Customers Who Have Our Attic Ladders Installed
Some Frequently Asked Questions About Folding Attic Stairs CLICK → 
---
Here's What One of Attic Stairs Solutions Many Satisfied Customers Had to Say
'I wanted an attic ladder but I also wanted the job done right. I had heard about a local man Steve Kelleher and Attic Stairs Solutions and he had a good reputation so I decided to give him a call. It was a wise decision. Steve did a great job. I called him back a few weeks later and asked him to put down some attic flooring. Would I recommend him? Absolutely! A true pro'
Eoin Mc Carthy, Ard Na Greine, Station Road, Blarney, Co. Cork
---
The Bottom Line
We Offer a Friendly High Quality, Professional Service, and We Stand Over Our Work. 
No Hassle – No Bull – No Cutting Corners
Just a Job Well Done – Guaranteed
If You are Looking For an Attic Stairs in Cork Then You've Come to the Right Place
Guaranteed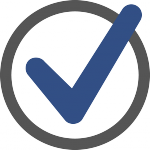 Your Number 1 for Folding Attic Stairs in Cork
PHONE STEVE FOR MORE INFORMATION
087 638 3118
Attic Stairs Solutions Cork
St. Gobnaits, Kerry Road,
Tower, County Cork
Ireland
Privacy Policy for www.atticstairscork.com and Attic Stairs Solutions Cork