Questions About Folding Attic Stairs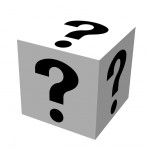 And Attic Stairs Solutions Cork
---
Some Frequently Asked Questions About Folding Attic Stair and Attic Stairs Solutions 
Can an Attic Stairs Be Installed In Any House?
In my experience, I figure 90% or more residential houses can have a folding stair installed. It's usually down to where you want it fitted exactly. For example, existing attic hatches are often located in the bathroom. Replacing the existing hatch with a folding stair may be impossible or impractical in a bathroom if there are toilet bowls and wash basins or the like in the way. That doesn't mean that you can't fit a new hatch in another section of the ceiling under the attic. 
There are also rare cases where interfering with the attic joists of some very old houses may weaken the ceiling. Fitting a folding stair in these circumstances is a bad idea.
Do You Check The House For Suitability Before Installing The Stair?
A few quick questions are usually enough to make an accurate assessment but if I have any doubt whatsoever I arrange a visit to the house and do a more detailed onsite assessment. I will advise a customer on available options but I will not fit a stair if there is any possibility that the installation could cause a problem.
Do You Charge If You Have To Assess A House In Advance?
No. Never.
What's The Difference Between A Loft Ladder And A Folding Attic Stairs?
Hmmm… It's a case of what's in a name. The Fakro folding stairs that I fit is called a loft ladder or attic ladder by some. However, not all loft ladders are unfolded. I guess it's true to say that all folding stairs can be called loft ladders, but not all loft ladders can be called folding stairs. Additionally, folding attic stairs have treads or steps as opposed to ladder rungs.
I've Seen A Few Different Brands – Some Don't Cost Much And Some Are Fairly Expensive. What's The Difference?

Yes, there are several different brands available and as you say some cost more than others. Sitra is the brand name most people are familiar with. If you'd like to know more about Stira go to this post – Stira and Pull Down Attic Stairs.
Frankly, I don't really like to get involved in brand bashing – but I do realise that it does raise questions about quality, safety, and reliability etc. This isn't helped by the fact that many of them look almost identical and are indeed very similar – except for one very important part – the spring mechanism. There are some models of cheaper folding attic stairs that look fine to the untrained eye but lack the quality that the spring mechanisms of the better models have.
That's why I stick to Fakro Folding Stairs. Value for money doesn't mean cheap – and shelling out a small fortune doesn't guarantee any significant gains in terms of quality and reliability. For me, the  proven quality and reliability of Fakro over 16 years speaks for itself. What more can I say? 
How Much Does An Attic Stair Cost?
Our prices at Attic Stair Solutions are as competitive as any and better than most. We also have a set price policy with no hidden costs so that even if your particular installation takes longer and is more difficult – you still pay the same set price as agreed in advance. We are only a phone call away if you want a quotation.
Would You Fix A DIY Installation That Went Wrong?
Yes, if possible. However, I would not be able to offer a guarantee on the actual stairs as I did not supply it. If you are considering doing it yourself – read this informational post first – Pull Down Attic Stairs Installation 
Do You Install Attic Flooring Too?
Absolutely. It is a significant part of our business and we offer excellent discounts to customers who have our attic stairs installed. 
Is The Flooring Price Fixed Too?
I'm afraid not. There are large attics and small attics as well as several types of suitable flooring and huge price differences depending on what the customer intends to use the attic for and what they actually want. It would be impossible to quote without assessing the needs of the customer and the amount of floor space that needs to be covered.
What About Attic Lighting?
We provide and install a basic light for a small additional fee but if you are looking for something more elaborate we recommend that you hire an electrician. 
What Areas Do You Cover?
We install folding attic stairs right across County Cork and beyond – West Cork To East Cork To North Cork and everywhere in between. Youghal to Skibbereen, Charleville to Kinsale, Midleton, Fermoy, Bandon, …. you name it. Although we don't get that many orders in Kerry, Limerick, Tipperary, and Waterford – we welcome them. As for beyond that – well, we'd have to think about it – but if it's practical – we will consider it.